Associate Grand Conductress
2026 Symbols | Colors | Flowers

2026
Dove
The dove with the olive branch. A sigh that can be found throughout the Bible meaning peace. 
Colors
Royal blue
Reminds us of our ties to the Masonic Lodge.

White
Represents God, which reminds us to always look to Him in the good times and hard times never ceasing in our prayers.
Green
For growth and regrowth. Growing our membership with new members as well as reaching out to our current members, letting them feel appreciated and loved.
Pink
Pink is for family. Keeping our family close to our hearts in prayer.
Gold
Gold means generosity, compassion, wisdom. This color is in honor of our 50 and 50+ members as well as our past grands. They teach us our beautiful traditions as well as guide us into the future.
Flowers
Olive branches

A symbol of peace and friendship.

White peonies

Standing for love, honor, happiness, and beauty and is in honor of our grandmother.

lavender

Has healing properties. We should reach out to not only our members that are sick but to those who have experienced emotional hurt. Let the know they are important and loved.

pink rose

My grand family. The love we share with each other is great. I cherish the memories we made together and will continue to make.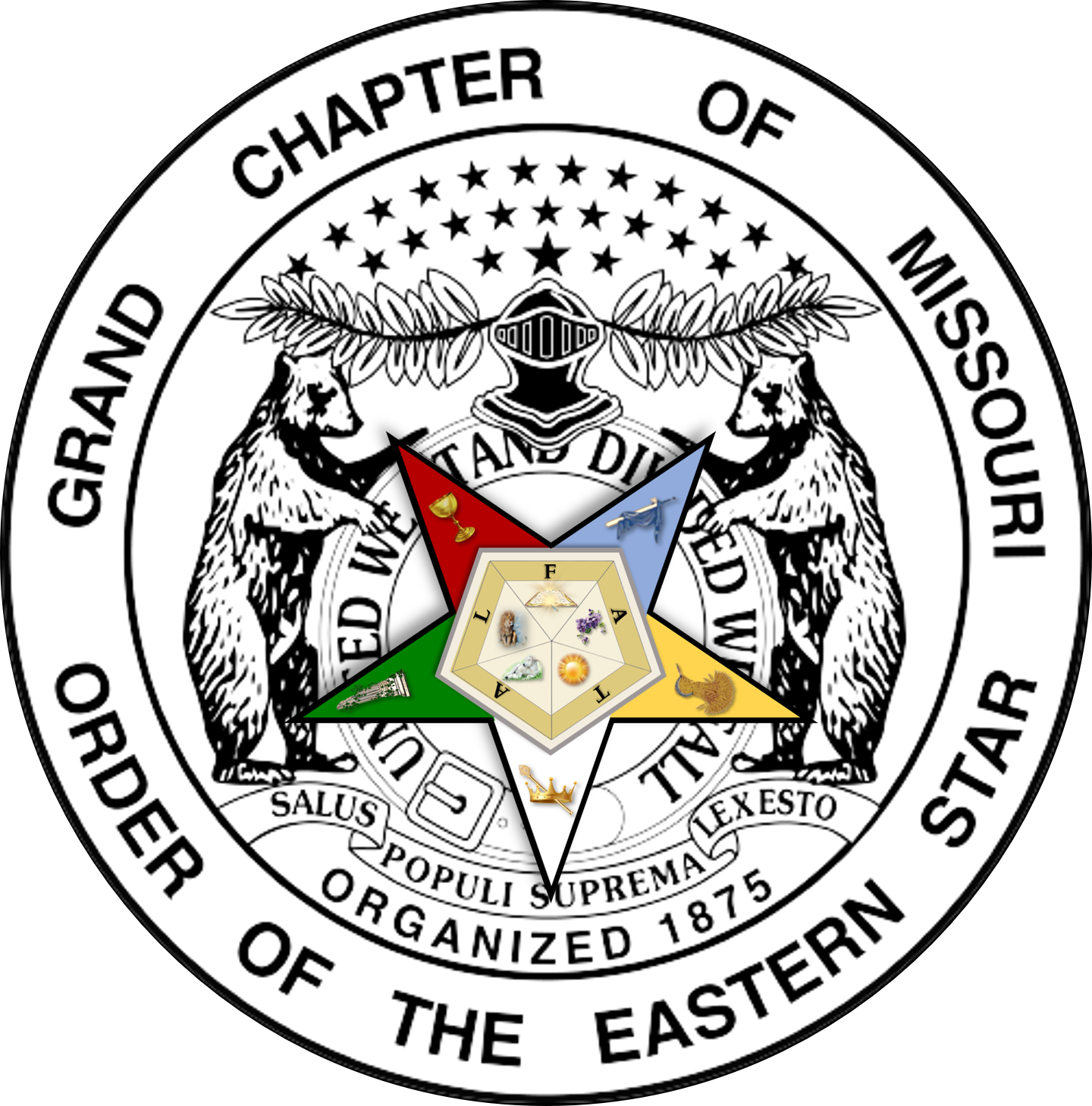 Grand Chapter Of Missouri
Order of the Eastern Star
6033 Masonic Dr.
Columbia, MO 65202
Contact Us
GrSecretary2014@oesmo.org
573-777-4OES