Associate Grand Matron & Associate Grand Patron
2023-2024 Symbols | Colors | Flowers
2023-2024
Threads of Life
Colors
Shades of Orange
Represent enthusiasm, happiness, and creativity. Orange combines the energy of red with the happiness of yellow. Orange was chosen to honor my children and grandchildren.
Shades of turquoise

Increase our intuitive abilities and opens the door to spiritual growth. It's a friendly happy color that teaches us to enjoy life. Turquoise was chosen to honor my home chapter Warrensburg #3.
shades of beige
Bring us both the warmth of brown and cool crispness of white. Beige was chosen to honor our  Worthy Matrons and Worthy Patrons who are backbones of our chapters.
shades of coral
Represent diplomacy and is said to quiet the emotions and bring peace within self. Coral is a positive and optimistic color. It was chosen to honor our Past Matrons and Past Patrons.
accented with Gold
The color of success. It inspires understanding of the self and soul. It was chosen to honor the membership and our friends.
Flowers
gladious

Strength, integrity and infatuation. They are a part of the Iris family. I grew up in my Grandparents home. Gladioluses are to honor the memory of my Grandmother, Cora Phelps, who always had them blooming in her yard each
Summer.
red poppy

Veteran's Day, The Red Poppy represents remembrance. I always went with Grandmother Cora to the American Legion on Memorial Day to hand out poppies and accept donations. I chose the red poppy to honor Sister Brenda Goings, Past Grand Matron and Brother Ted Kolb, Past Grand Patron and the entire 2019 Grand Family.
geranium

Most Americans view the Geranium as a symbol of happiness and clever minds, sending a clear message of love and friendship. I chose this flower to honor the Past Grand Matrons and Past Grand Patrons.
pansies

Thoughtfulness and remembrance. They are small vigorous and hearty. My Grandfather had a small greenhouse where he grew and sold beautiful colored pansies. Pansies are in memory of Grandfather Edgar Phelps.
ferns

Symbolize sincerity towards others. Ferns have neither seed nor flowers. Ferns can also be a symbol of magic, fascination, confidence, and a secret bond of love. Ferns with the ladybug on the leaf were chosen to honor Past and Present Grand Representatives.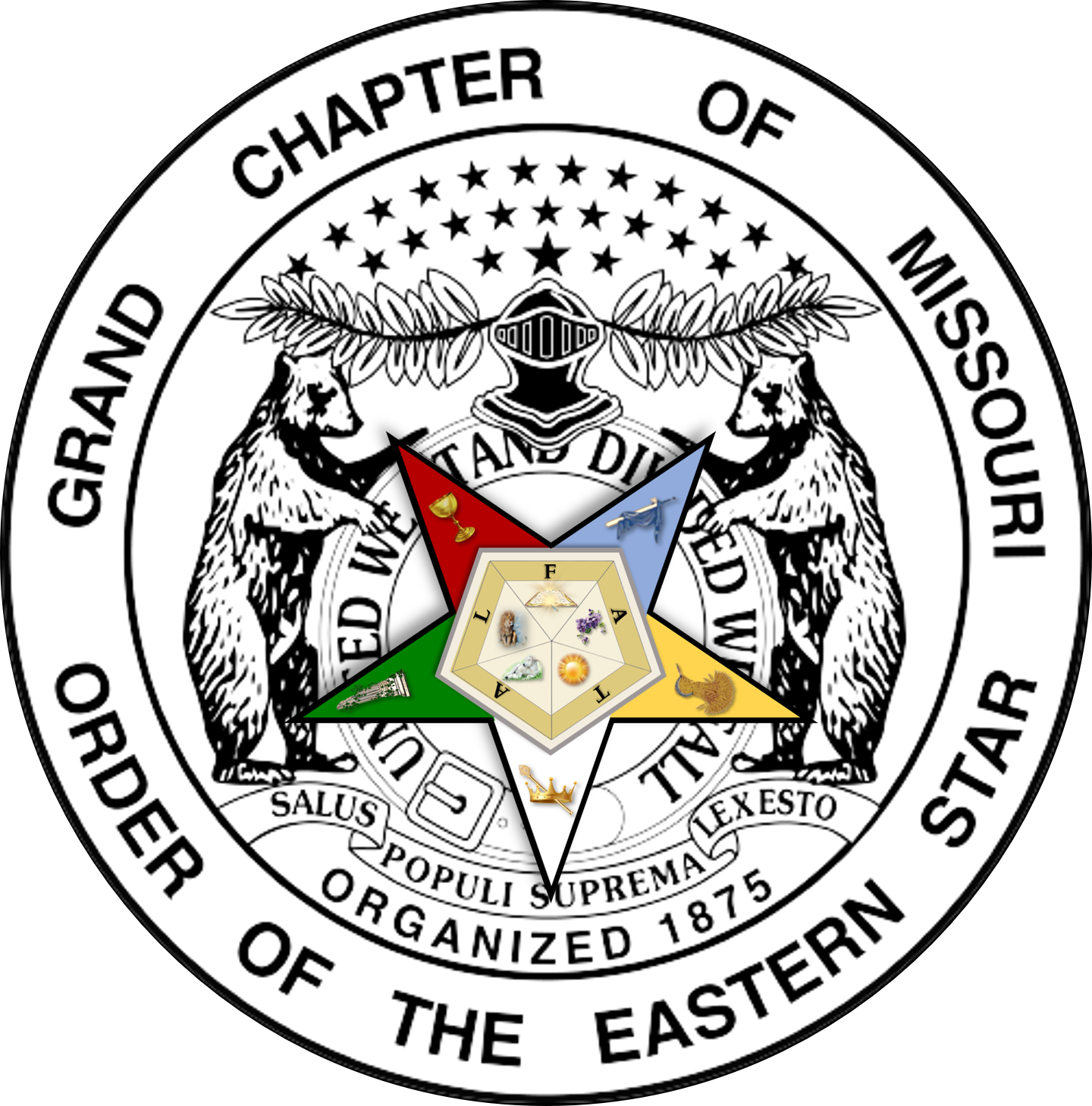 Grand Chapter Of Missouri
Order of the Eastern Star
6033 Masonic Dr.
Columbia, MO 65202
Contact Us
GrSecretary2014@oesmo.org
573-777-4OES